Organizations for Troubled Youth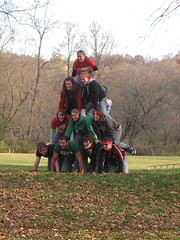 There are numerous organizations out there for adolescents in trouble. Below are short descriptions of seven national programs aimed to help teens.
The Advocates for Youth program is a national program aimed at educating girls about adolescent reproduction and sexual health as well as preventing teenage pregnancy. Established in 1980, this organization advises girls on how to avoid early child-bearing by making responsible decisions and prevent sexually transmitted diseases as AIDS.
BreakFreeNOW is a program that offers interactive, life-changing workshops for children ages 13 to 17. The workshops help teens see themselves in a positive light and freely share how they deal with various issues of adolescence as peer pressure, school, self-esteem, and achieving their dreams. This is all done in an atmosphere similar to that of a rock concert.
The Great Stories Club provides teens with an assortment of books that reflect actual issues in their lives. They allow teens to read and keep the books, but encourage the teens to share these books openly with their peers. The program conveys a message to adolescents that reading is a pleasure, a tool for self-exploration, and a meaningful connection to a wider world. It also inspires young adults to take control of their lives through the power of reading.
Mental Health America (MHA) is a large organization with 320 affiliates nationwide and is a growing movement of Americans who promote mental wellness for the health and well-being of this country. MHA have experienced staff in seeking recovery from mental health problems and addictions. They help children who fall behind in school due to unmet emotional needs and believe in the mind-body connection and teach the power of prevention. MHA not only helps adolescents but people of all ages deal with every type of issue that can affect one's mental health.
NATI (National Association of Teen Institutes) help teenagers develop leadership roles in preventing the use of alcohol, drugs, or tobacco. By reaching out to about 36,500 teens annually, NATI works to make teens aware of the health hazards associated with these substances. They're a non-profit organization that has begun in 1985.
The National Association of Therapeutic Schools and Programs (NATSAP) is a national resource for programs and professionals assisting adolescents with emotional and behavioral problems. Members consist of therapeutic schools, residential treatment programs, wilderness programs, outdoor therapeutic programs, young adult programs, and home-based residential programs. Though NATSAP does not offer placement services, they help professionals and families connect through their annual directory of organization listings. Each member is required to renew their membership once a year to ensure they are still in business.
PRIDE (Parents Resource Institute for Drug Education) is one of the oldest peer to peer charity organizations specialized in helping teens with drug addictions. They conduct workshops and seminars to educate children from kindergarten to twelfth grade on drug addiction and violence prevention.
For additional information on the above listings simply search for them by name on the internet. Getting your teen involved with one of them may make him/her much happier and give you peace of mind as well.